Some tough times after the tench.
I was hoping to complete a feature with Gary Newman who writes for the Anglers Mail at Horseshoe lake. We had concocted a plan to show what methods are used on this beautiful water to catch the tench.
We agreed to met there on a Monday morning and spend 36hrs on the lake. As with most of this year the weather was not kind with a strong north cold wind blowing. We started off in two swims that had produced some really tench in the Tench Fishers Fish-in. I arrived early and set up in the swim knowing that in all previous seasons it normally produces some good tench.
Gary arrived at 9am and we got him sorted with tickets etc and soon he was setting up in his swim. I was fishing at 36yds to a gravel patch and he was 24 yds on soft silk weed. Well for the day nothing happened and we saw little activity from any fish at all. There were a few carp being caught however you couldn't say it was hectic.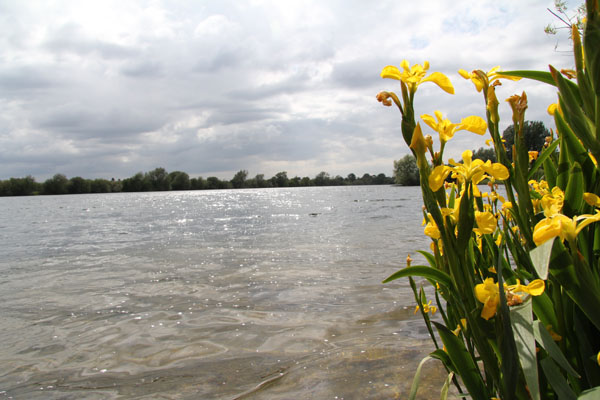 I decided to move swims in an effort to find the tench. So after a bit-less evening night and morning I said to Gary that they were not feeding or in the area. So he went on his way and I moved to another lake in the Cotswold.
I arrived on the new lake where I do most of my guiding. The previous visit was met with a complete blank and not a bite for my friend Ron. I was so disappointed as I normally catch 20 tench each visit to just over 6lbs. I later found that the tench had been spawning and that very few had been caught as they had other ideas rather than feed.
I can tell you it's a very unpleasant experience  when you blank like this. But as Ron said that's fishing and why it's not called catching.
Well I started putting out some dead maggots with the spomb plus some casters, and hemp. I was using a method feeder on one rod with 3 plastic casters on a hair rig. Then on the other rod an inline Drennan feeder with 3 plastic maggots.
The nagging north wind was very cold and blowing in my face. However it didn't stop the tench and carp from feeding and in a short afternoon session I caught 10 tench on the casters and the maggot rigs.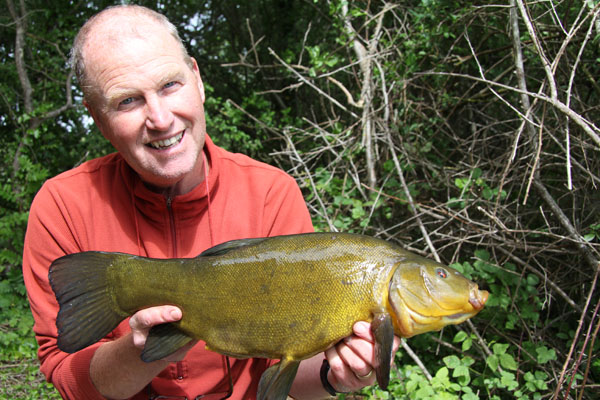 I didn't expect to land too many large tench as they are not present in the lake however a few 5lb tench and some carp were worth waiting for. So with some success I phoned Gary to let him know and plans were made to do a session on the lake for a feature the following week.
I packed up at 6pm having tench still rolling in the swim, so I hoped there would be a repeat of the action the following week.
In the mean time there was a certain date of June the 16th to look forward too which was on the Tuesday and Gary and I would do the feature the following day.
So no pressure there then!