3 guiding sessions and 84 tench to 8lbs 3oz plus carp to 26lbs. Happy days !
Well I've been busy organising and running the Tench Fishers national fish-in at The Carp Societies Horseshoe lake and going on hols to the Fjords. Not only that but have been busy guiding. So that is May gone in a flash and no tench fishing for me!
The weather has been seasonally cold with chilly winds blowing for most of the month. Also plenty or rain showers too. However the tench fishing has been very good to me. The tench fishing gods must be with me.
First I found a really great photo that needs some extra effort to see what it really is.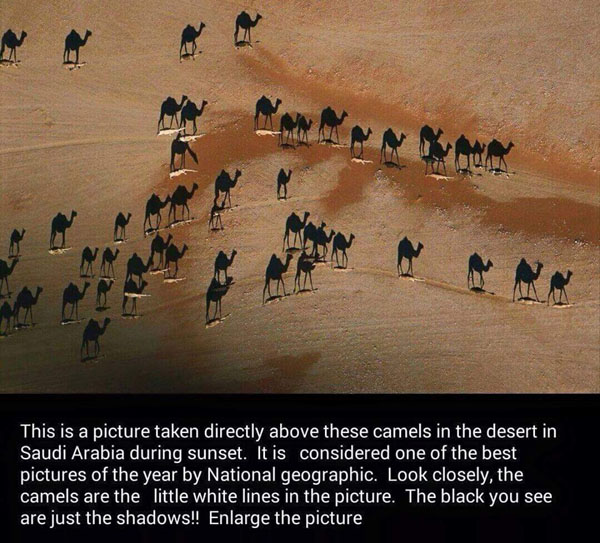 Dominic and his Dad had asked me to guide them for a tench session in early May 2015.
So it was a Friday 8th May that we met ready to fish a lovely lake in the Cotswolds. It had been producing some really numbers of tench for me of late. They were travelling down from the north on the Friday and would meet me at 9am.
Being keen as normal I was on the water by 6.30am to set up camp for them. Also to get some bait out so that the tench would get onto the feed quickly. I was using the normal hemp and dead maggots approach together with casters in the method mix feeder we were using.
Dominic was to stay overnight on the water while his Dad David would stay in a B&B for the night.
I greeted them both at the car park when they arrived at 9am. I had already been fishing and had caught a couple of tench so they were on the feed.
Of course I didn't tell the guys this.
So once I had helped them around to base camp it was time for Dominic to set up his tackle while Dad David could use mine. It certainly didn't take long for the first tench to come along and feed. David was soon playing his first tench of 4lbs 4oz.
From then on the tench really liked the feed. Some were caught on the method and plastic casters rig sometimes on the plastic maggot and inline feeder rig. Some were also caught on the worm rig too.
In the first 1.5hrs they caught 7 tench to 5lbs 6oz and one small carp.
So it was really busy.
Things slowed down a little after this although no more than 40 mins passed without a tench. We even had a 4lb 12oz bream which is the very first that I've seen from the lake.
I like to weigh each fish so that I can send a report to the fishery manager for reference.
Plenty more tench kept coming throughout the day together with the occasional carp to 8lbs or so.
The largest tench was 5lbs 9oz which is about right for the lake.
Soon we were putting up Dominic's shelter up for the night as both the guy's were tired from the long journey down in the early morning.
The tench kept feeding right up until I left at 6pm.
Dominic settled down for the evening and David headed back to his B&B.
The final figures for the day were 20 tench and 4 carp, so a great start to their session.
I understand that things slowed the next day however the tench continued to feed and they had a great two days.
Well after a rest over the weekend I was back on the fishery again the following Monday guiding Paul, Jeff and Geoff. They had decided to take me up on my offer of some great tench fishing after I had guided them last year on the river Wye barbel fishing. I think it was safe to say that they had a great time last year on the Wye with some huge barbel to over 10lbs being caught.
"So no pressure on me for this one"
They had travelled from far and wide to meet the previous night in a B&B and then ready to meet me at 7am in the lakes car park. I did my normal thing and got there early however so had they.
We fished a couple of swims that normally produce some good tench.
Now there is a story here. Paul needs his creature comforts and his chair is large, I can remember christening it the "F" ing chair and guess what it was my turn to carry the things from the car park to the swim.
So we set about baiting up the swim with the normal hemp casters and dead maggots the spomb.
Paul was the first to be landing a tench at 8am which went 4lbs 6oz. Followed by another to Jeff of 3lbs 14oz. Then another to Jeff and then Paul. They were certainly feeding.
Geoff was in another swim that just didn't seem to be producing. So I found another spot of clear gravel at 36 yds. We baited and sure enough the fish started to feed there too in the end. However it wasn't as near productive as the other.
21 tench and 2 carp the day was coming to an end as the guys wanted to go back shower then go for walk around the local town for a beer and food. Although the largest tench was 5lbs 10oz they all agreed they had a great time.
By 7pm we were packing up for the day. It was close enough for me to go home for a few hrs sleep ready for the next morning.
The next morning came too quickly however I never complain and I was up on the lake again at 6.30am and setting up the camp. We fished the same swims again. It was slow going to start with however soon the action became hectic as tench after tench were landed.
Matt a fellow tench fisher came along to say hello and he settled into another swim not far away.
Geoff was first of the mark today with a 3lbs 10oz tench.
Paul then hooked a more powerful tench this turned out to be a 6lbs 2oz fish. He was so happy as it was a beautiful fish.
The tench really fed and we were landing a tench every 30 mins or so.
At midday Geoff caught a good perch just as I had predicted to the others a few mins previous. It went 2lbs 10 oz.
Then Jeff joined in with the perch action and had one of 2lbs 3oz.
Wow this was some great fishing for the guys.
More tench came to the net steadily during the day. Nothing to beat Pauls 6lbs 2oz tench.
Geoff continued with a run of tench and perch the next perch was 2lbs 4oz. The action hit a peak at 6pm when all 3 rods were playing and landing tench. Jeff's was the largest at 5lbs 12oz. At 7pm it was time to call it a day again.
25 tench 1 carp and 3 perch was the final count of the day at 7pm. Matt had also caught 12 tench I think too.
Can't say I didn't feel just a little pleased with the result.
The guys thanked me for the instruction on feature finding and methods we were using, plus the tying of the rigs etc. They have now learnt about clipping up and creating a dining table size area for the tench to feed. They had never clipped up before! Great when the plan comes together.
I enjoyed their company once again.
Well Andrea had been guiding with me before. Once on the Bristol Avon where he learnt to trot a fast flowing river in bitter winter conditions. We enjoyed every minute of it although was freezing cold. I had taken him tench fishing and blanked for two days. At the time he was studying in Oxford and had plenty of free time.
This time he was living in France and wanted to catch some tench in the UK spring. So I picked him up from the airport.
Our fishing would see us fish the Carp Societies Horseshoe lake first then onto another Cotswold lake the following day.
Now Horseshoe is not the easiest of waters to fish however the rewards are there if the fishing gods are with you. Now Andrea says that a 3lb tench in Italy where he fishes is a good fish. So if we could beat this then he would be pleased.
So we set off and arrived t the lake at 7am and were soon set up in our swim. The previous weekend the Tench Fishers had fished it and had taken tench to 9lbs 12oz and of course Chris Babbage had taken the place apart again with his worm attack.
So it was this rig that I used on both rods. Few tench could be seen moving although the odd carp was making a bow wave or two.
It was going to be slow. Andrea was still cold with 6 layers of clothes on. To be fair it was only 11c most unseasonal for this time of year. He waited and waited until one of the rods roared off and he struck and played a beautiful carp of 26lbs to the net.
I think he was rather pleased with this.
Next it went quiet which is the norm they certainly don't give themselves up easily. However he struck into another fish and this time it was a tench and a good size one from the fight it put up.
Yes yes yes it was at 8lbs 3oz the largest tench Andrea had ever seen.
The day continued with little other action than a nice 21lb carp coming to his rods again. He was pleased to say the very least.
So with clouds gathering on the horizon we decided it had been a great day and headed for home.
The next day we were at the other Cotswold lake ready to start fishing at 7am. I showed him about clipping up and feature finding plus how accuracy was everything in fishing at 32 yds. He got the system and method and thought it were useful when he tries fishing back home.
Sport was very slow today. The air temperature had dropped the previous night and the wind was cold. However as the water warmed up with the sun on it so did the tench.
It was just past 10am when the first came along at 4lbs 8oz. Then it was a steady catch rate until we packed up.
Maggots and the inline feeder and the method mix and the fake casters did the trick. Couldn't say which one out fished the other.
Any how 17 tench later Andrea was so pleased about the day and the average of one tench every 30 mins lived up to what I had told him.
The largest was 5lbs 12oz and a great fish for Andrea. I was so pleased for him. We lost a couple of tench too so it could have been 20 in the end.
So mission accomplished again for him.
We left early as I need to return him to the airport at 4.45am. Think he will remember his 3 days in the UK for a while I hope.
"Happy days"