First few days on the Hampshire Avon with the new season 2021
I sit here writing this blog it's July 11th and England are playing Italy in the final of the Euro 2020 and I can't believe I've not written much about the start of the season.
Andy (you should have been here yesterday) Cowley has joined me for the first few days of the season. We normally visit the Dorset Stour on June 15th to look at the new weir and feed the chub that are there. This year we took along David Redfern to take a look too. The afternoon was warm and dry. Sure enough when we arrived we peered over the railings to see about 8 chub swimming around in the slacker part of the weir. I threw out some pellets and it was like feeding trout in a fish farm. There were a good few 5-6lbers with a couple of real brutes. This certainly wetted the appetite for fishing the next day.
Again I've forgotten the detail of the chub I caught other than recording weights on my phone etc. The one fish that stood out was Andy catching a beautiful 7lbs 7oz chub and a new pb for him. As normal I was about as far away from him on the fishery. That didn't stop me doing the photo's for him. What a beautiful moment.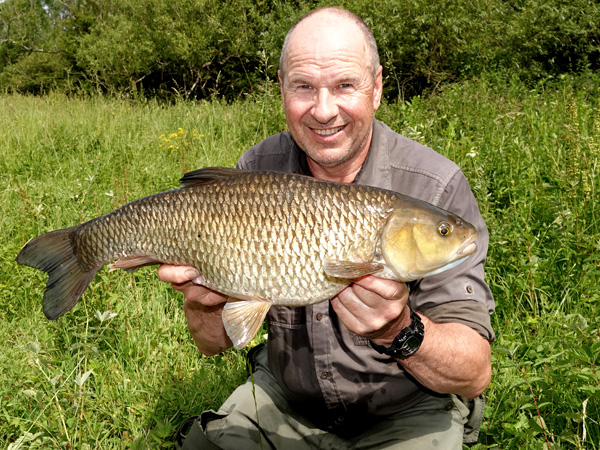 So that was a great start to the season and it was so good to be returning to the rivers.