Bristol Avon and a 17lb skinny pike
I had just returned from the session on the Severn for 1 small chub. I thought that since the river is 15mins away I would try for a pike on a stretch I had not fished for 20 years. I arrived to see that the bankside had not been worn and it looked like nobody had been fishing it. The river here was a huge slack on my bank with the flow on the other bank. With the high water levels and weeks of floods the small fish move into the area for protection. Obviously the smaller fish being present means the pike move into the area. My setup was simple two rods with identical rigs. A float set slightly over depth and roach for dead baits.
I only had 3 hrs of time, but I thought that was enough. The river was not as clear as it could be which had me worrying. So I cast out and sat back. The baits were just on the bottom in 9ft of water. I had one bite and one fish.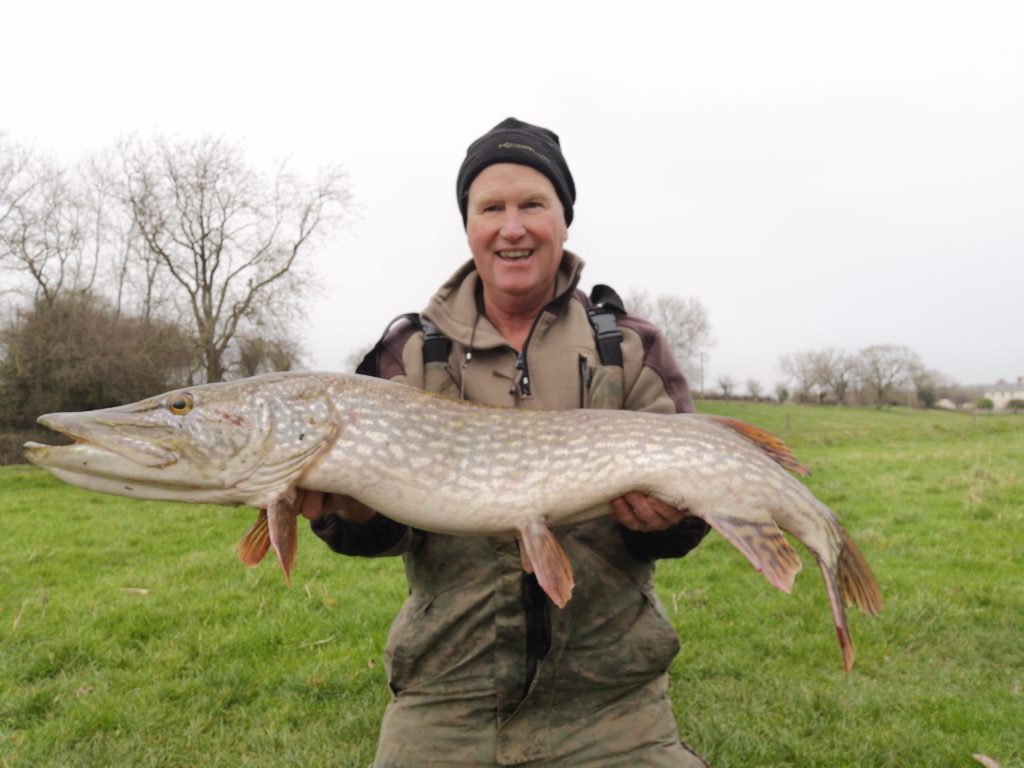 It went 17lbs 10oz. But look at the head on that one. It must have been a big fish previously. Long and lean.