August Carl Prosser and a couple of days fishing on the river Wye.
These next 10 blogs are reasonably short as I've had little time to write them up and here I am mid Oct. I'm just happy that I keep a good record of the catches on my phone. So here goes.
Carl is in the tench fishers and is a very confident angler. I guided him and his mate Daffers last year and they caught some good barbel.
This year Carl wanted a couple of days so we decided to fish two different stretches.
First day was on a beat he had previously fished. The river was low and clear it was going to be difficult.
He fished hard and eventually caught 6 barbel with the largest going 8lbs 9oz.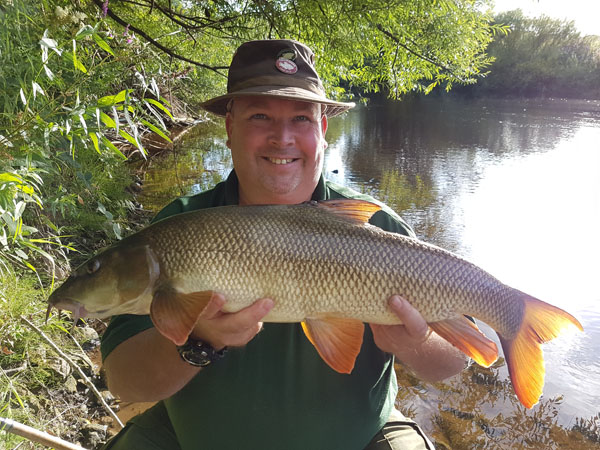 He also caught a chub of 4lbs 8oz which was in mint condition.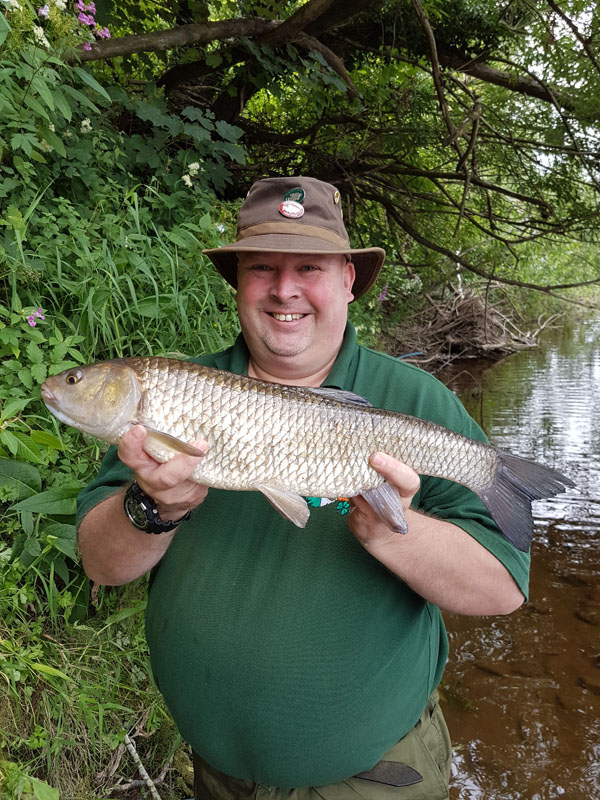 The next day we ventured to another fishery that required a very long walk of about 1 km and I think Carl was very pleased to have reached the swim. He was knackered for sure.
We fished a couple of swims and failed. We then fished a swim I was confident in and sure enough within a very short amount of time we had a couple of chub to about 3lbs. It wasn't until late on during the day that the barbel came on the feed.
He caught 6 barbel and lost another in a very busy period between 4-7.30pm. The bigger fish didn't show however a couple of 7lbers made for a very enjoyable day.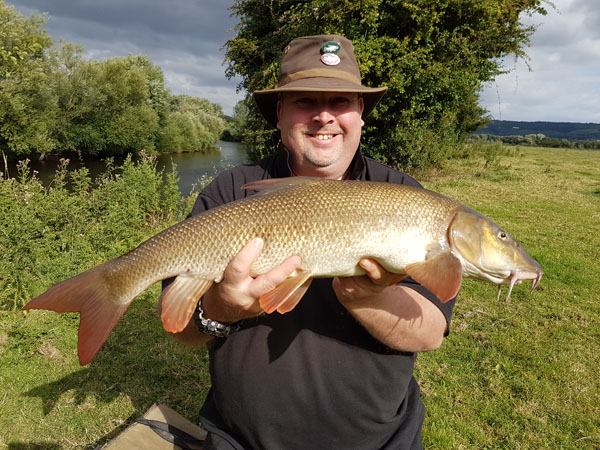 As normal you always have a great time with Carl as he is such a gent.