6lb 10oz chub for me
I didn't fish Saturday as me and Mrs P had a lovely walk around the H.Avon and the New forest. We walked about 25000 steps which works out at about 12 miles. Lovely.
Sunday was my last chance of fishing before heading back home. I had chatted to Andy (you should have been here yesterday) Cowley about fishing a swim that we call the best chub swim in the world. It had been until recently when the bank need reinforcing and with this adjustment it had changed the current direction in the river in winter but was OK for the summer. I said I fancied a session in there using the Big Squid dumbbells. So these went out with some pellets as I find this acts well together. It was an overcast warm day with the temperature about 20c. I could use 2 rods in this swim as the trees on the far side stretched down for 50yds or so. One rod was the normal barbel rod with a back lead pinning everything down and a 8 inch braided hooklink and the other being the 6ft fluorocarbon hooklink. Both had 4 oz leads on as I was casting to the far side of the river and needed them to stay put even with bits of weed collecting on the line. Again the casting with the long hooklink was a challenge but it seemed to work ok.
Within 30 minutes the barbel rig rod top nodded then pulled around and lifted into a chub that fought quite well in the current but gave up quickly when in the slacker area of the swim.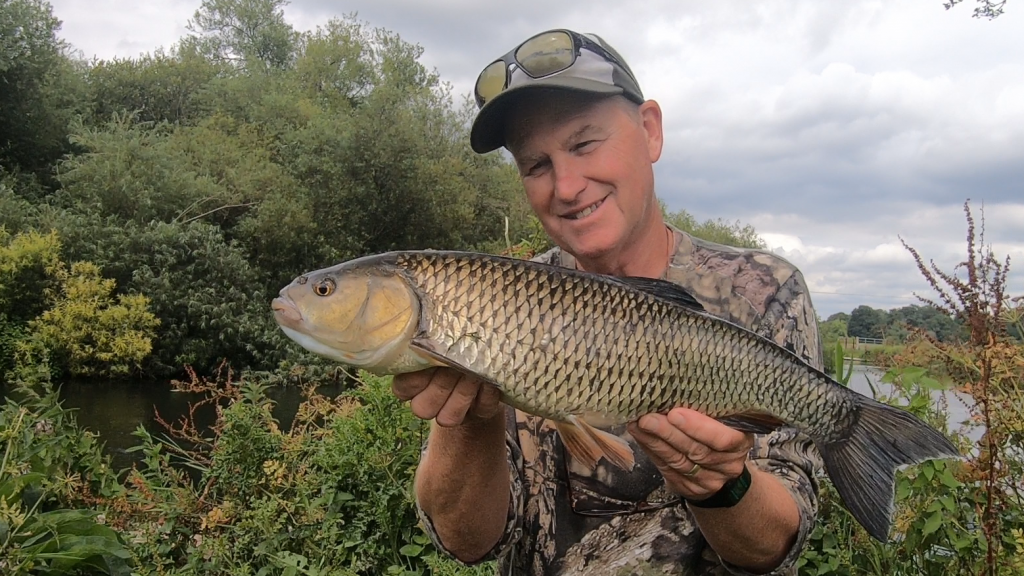 So that was a great start and showed that the fish were on the bait. I was only casting out for about 45 minutes before recasting again. Before I had chance another bite on the same rod produced a much better chub that I thought might be 6lbs. No cigar it was 5lbs 13oz.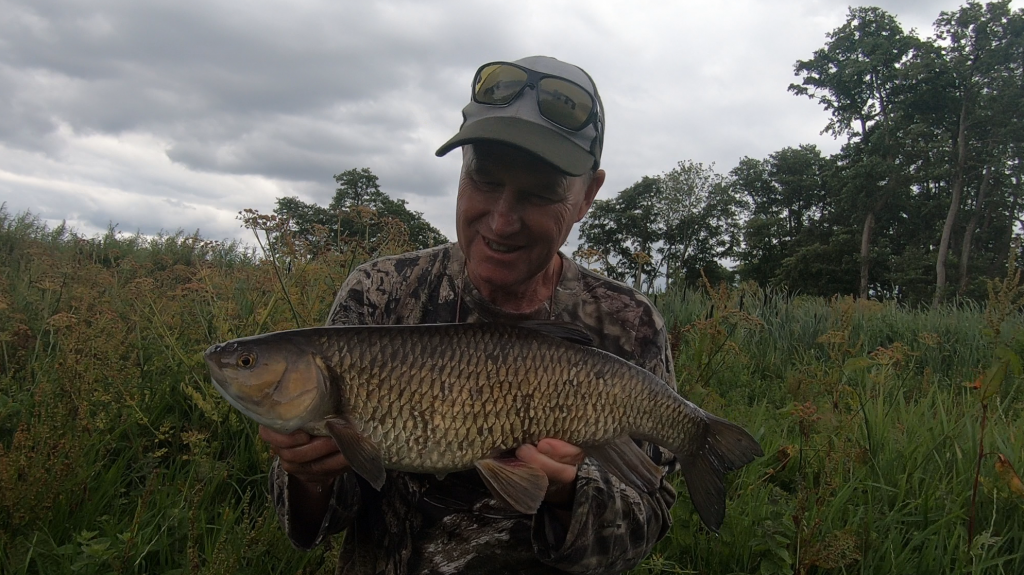 It was still about 5pm and I had a little while longer before heading home. I sat there listening to Bournemouth v Southampton thinking that this was a great local derby. One that Bournemouth needed to win to stay in the Premiership.
This time the 6ft hooklink chub rod roared off with the bait runner singing. I lift the rod into nothing so no hookup on that fish. I recast once more and shortly after the rod nodded around and I lifted into a powerful fish that almost took me into the willow branches. Probably it was because my sitting position was far upstream and the angle to stop the fish entering the willows was not right. Anyway I moved down rapidly so that the pull angle was much better and soon it was away from trouble. I seriously thought it might be a small barbel however as it neared the bank a big chub loomed up from the depths. It did look huge with deep bronze silver flanks. With light flow under my side of the river it went straight into the net. It looked a big 6lber. On the scales it went 6lbs 10oz and one of the deepest best looking chub I've caught on the Avon for some time. It was very short too at 22″.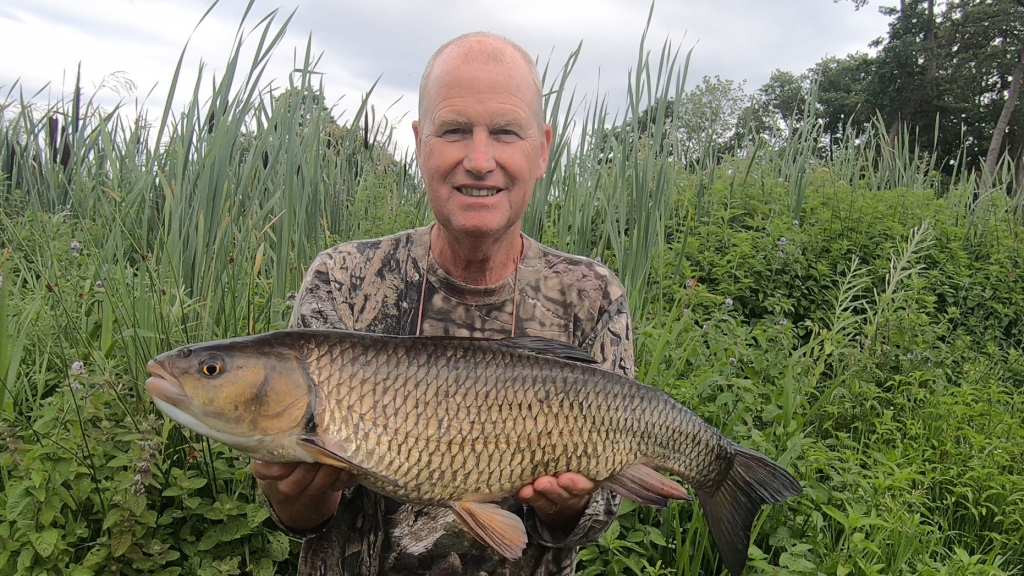 What can I say that's the 6th 6lb plus chub I've caught this season. Andy and I have a theory about the chub on the Avon and it's looking pretty true. Not that I'm about to tell you all.
So that's a swim I may fish more often me thinks. It has produced a 7lber last year. Before leaving in went more of the Big Squid bait priming it for a return. I've found that once these chub recognise this bait they are straight on it.
Happy days.