Plenty of perch during 3 sessions
Since my last blog I've been fishing 3 times for perch. Twice on a local water where I have caught on each occasion and once on a prolific water.
The local water has been producing perch to 2lbs 15oz over the last couple of weeks however no 3lbers have come out as far as I'm concerned. The methods I've been trying may need modifying. I've been using prawns with maggots being sprayed over the baited area. However it looks like plenty of anglers are using maggots and casters on the float and landing some fine specimens.
The feeding times have been strange. One feeding spell happens at about 1pm for about 1.5hrs then there is another at last knockings which is expected.
The fish I've been catching are not 2lbers but close. One chap had 8 over 2lbs last week so they are feeding. So I need to decide about tactics and methods.
The prolific water is an hrs drive for me. I'm using the prawn and maggot tactic/method.
Again plenty have shown to the caster approach and this is a method I must look at. The session on this water again provided me with 15 perch however none over the 2lb mark. It's a pleasant way of fishing however none of the larger fish are coming along. Having said that the maximum size would be just over 3lbs.
The rivers have been up and down so often with frost one day howling gales and rain the next. Hence such interest in the perch fishing. Having said that there looks to be a quiet spell of colder weather coming in which should signal some good chub fishing once the rivers come back within the banks.
When this happens I'm going to fish late afternoon's for pike and see what comes along.
So no photo's from the last 3 sessions as nothing much came along.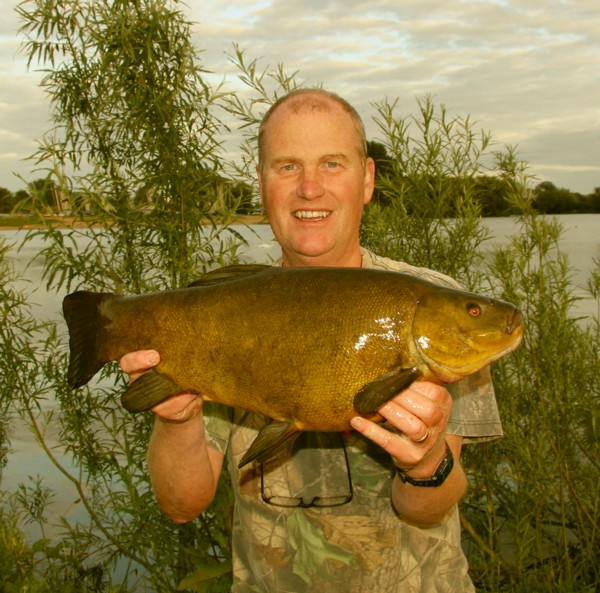 However my thoughts are starting to gear up for tench later in the year. I might change venues this year as I've fished the last one for 3 years.