Not the best of weeks.
I haven't been able to fish much over the last few weeks. My dear Dad passed away suddenly at the age of 85. This leaves Mum who needs some help. So I've pretty busy doing the normal things that you do for arranging a funeral etc. I'm not going to write too much hear about him. Other than I will really miss him.
One funny story about Dad was that he had no interest in fishing what so ever. I remember him taking me and my brother Alan fishing for the day. Mum packed up the sandwiches and we were up at 5am and on the river at 6am. By 7am we were back home as Dad fell in the river I can't remember how. He didn't take us again. However he would always encourage us to improve ourselves and used to enjoy listening to my fishing stories and photo's.
The fishing hasn't been much better. The tench at horseshoe are not playing ball with about 50 out for the Tench Fishers fishin.
I managed one which was the most grotesque tench I've seen. Dave Rogerson my fishing partner for the few days had a lovely fish of 6lbs 13oz.
The fishing was very difficult, however there were plenty of carp in-front of us so we ended catching plenty of these fish. I lost a really big fish on the last cast of the session when it slipped the hook. but needless to say it was a very good session with some really nice friends.I'm not going to say too much about the port and cheese session we had back at Micks and Lee's swim.Only to say that when I woke at 4.30am to recast the rods my head was pounding so hard it was difficult to get the rods out. That cheese is really strong stuff!!!!!!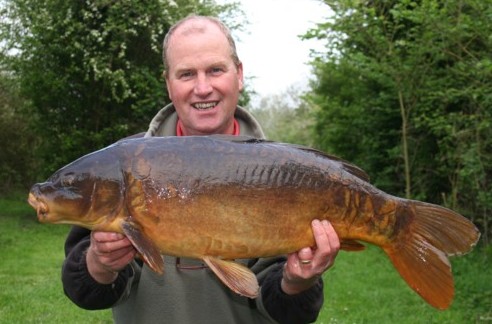 Thanks to all of my Tench fishing friends who had some kind words for me!
Special thanks to Mick, Lee, and John for cheering me up but not for the bad head the next day.