First Time out since lockdown
We were allowed out to fish 6 days ago as the lockdown was being loosened to enable some sport and outside activities to start once again. I thought about where I should fish first. Lakes were going to be very busy and booking swims and all sorts of regulations were being debated. One of even could anglers camp outside while fishing.
Things were being understood and some fisheries opened and others remained closed. So my decision was to fish the upper Bristol Avon where I'm in a syndicate and have about 7 miles of river. With it being the trout fishing season and the mayfly hatching I couldn't imagine a better way to get angling off again on the 19th May. I was in no hurry to start the day and set off at 9.30 in the morning. It was to be a very hot day with few clouds great for spotting fish however not conducive to luring them to take the mayflies. I decided to walk a couple of stretches first to see how the floods had changed to banks. Which surprisingly hadn't change too much.
I walked a fair way upstream where I used to watch barbel spawn in previous years. There used to be 20 or 30 barbel spawning but over the years numbers have dwindled through various reasons. What greeted me as I peered over the vegetation filled me with so much glee. There were 5 or 6 barbel in the process of spawning. A couple of larger females and 3 or more smaller males. I watched them for a while as they went through the motions of spawning. I was told later that there had been 10 there earlier in the week.
I then moved to another stretch where the fishing was fly only. I put on my waders and walked through the gate to the beautiful manicured lawns and river bank.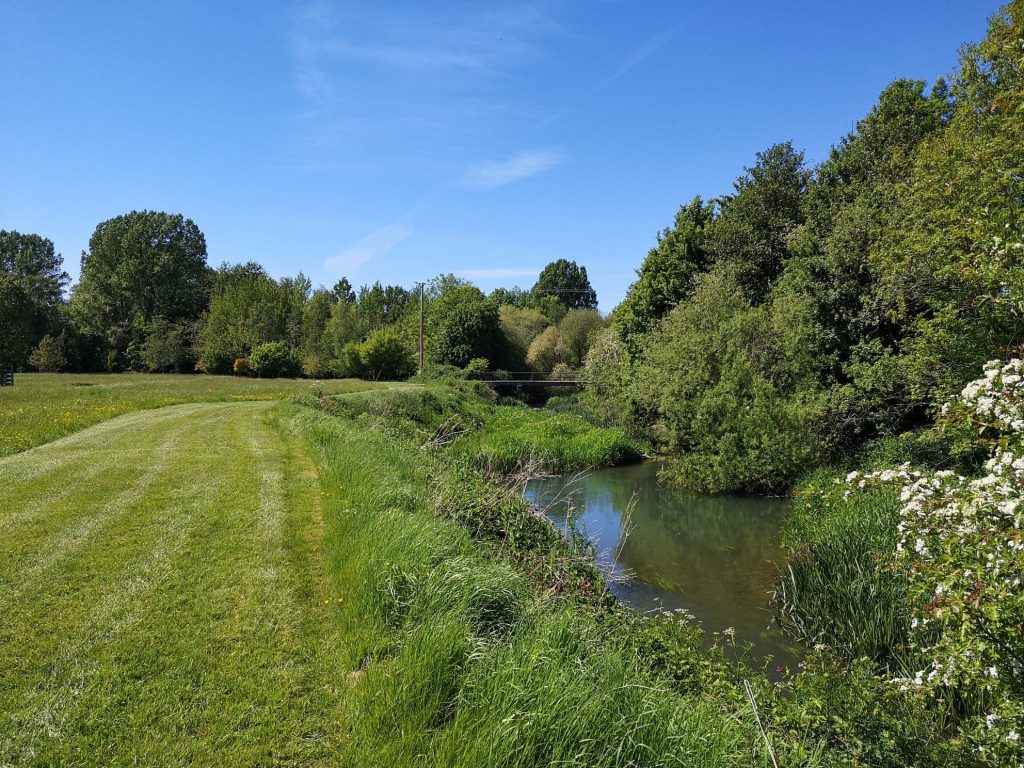 There were the mayfly hatching and the trout feeding on them as they tried to hatch from the rivers surface. I sat and watched these for quite some time enjoying the bright sunshine and taking in all the surroundings that I've missed so much over the previous 8 weeks.
So I had several places where I could cast and try and tempt the fish. First couple of casts were rusty to say the very least. However on such a small river 2lb hooklink and a #3 rod casting was not too much of a challenge. I missed the first take from a very small trout however the third cast connected with a fish of about 6 inches as I drew it close to the net the line snagged and I couldn't shift it. So I threw the rod into the reeds on the far bank and went downstream crossed the river and walked up collecting the rod only to find the fly stuck in the undergrowth and the trout gone.
So I moved downstream to a lovely spot where a couple of trout were caught on small pheasant tail nymphs.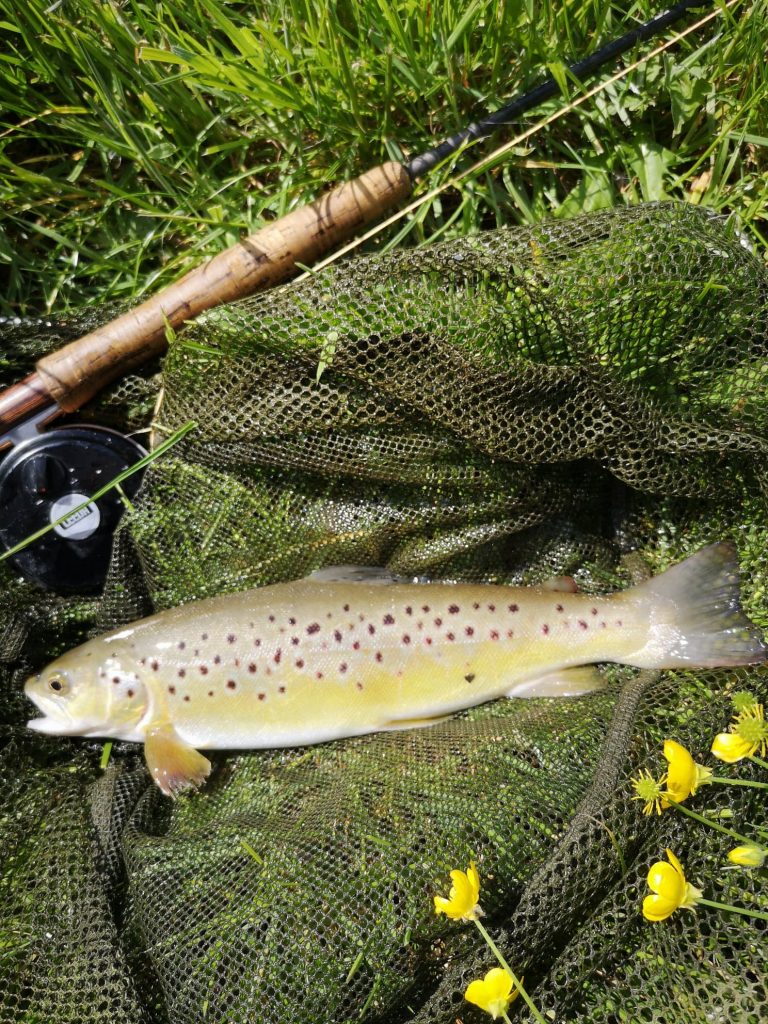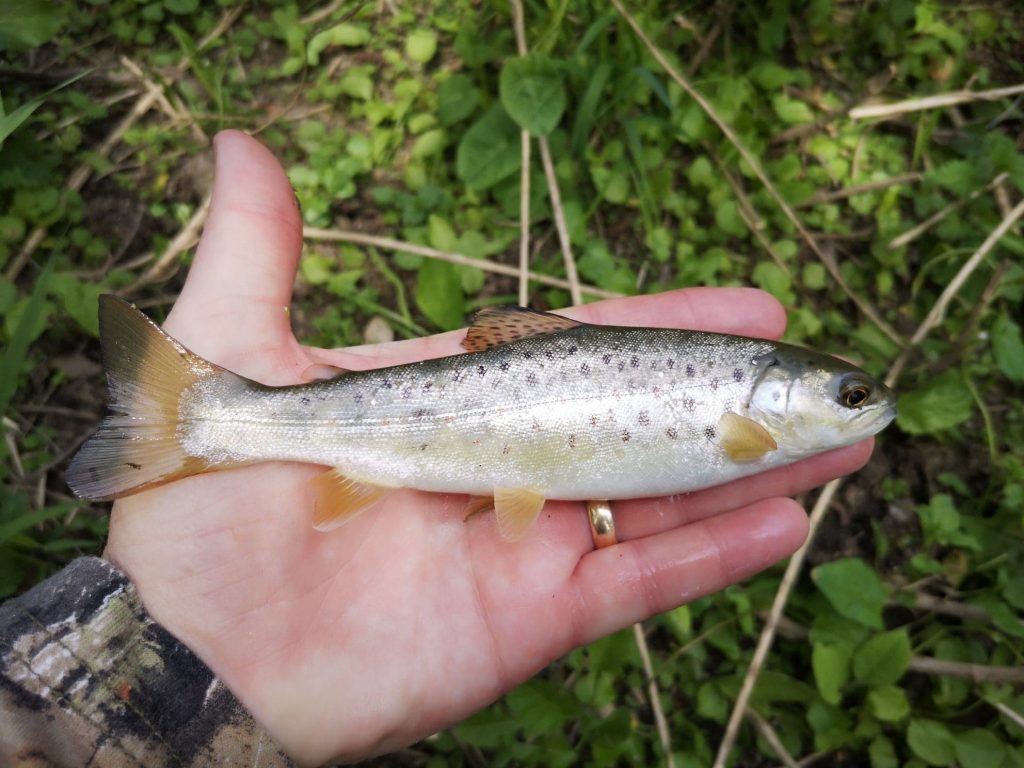 Fantastic sport and very relaxing to be close to nature the river and deep in thought once again. Pitting skills with nature and fooling a good few trout.
The river is narrow and shallow here and it's here where the day turned sour. As I was looking down from the nearby bridge I saw a couple of kayak people slowly pulling the paddles through the gravel. Little did they know that it's not permissible to canoe up through this part of river and that just upstream was a huge weir which is strictly private. As they approached I could see them drinking beer no life jackets. I was very polite in informing them that it was private land and that the weir-pool is a garden for the mill house. They said they were allowed to be in the river and that they would just take the canoes out and get back in the river upstream. All of this in a private garden too. I said I didn't think it fair that they appeared to think they could do this in someones garden and I'm sure they wouldn't want people in their gardens. At this point they became very abusive and with colourful language too. Not wanting any confrontation with people who were half my age and obviously intoxicated I decide that my 6 hrs of fishing on a first time out had been ruined.