David has been given the green light to join the Somerley Estate syndicate
I had guided David last summer on the Dorset Stour where he so much enjoyed the day. David phoned me to say that he was being given the chance to join Somerley fishing syndicate. I was so delighted for him as he is a true gent and loves and cherishes the days he gets a chance to fish. With this great news I offered to spend a day showing him around the fishery and meet some of the people who fish there. It's all about car parks swims and other details he wanted to learn. Now all of this cannot be done in one day but at least he knew his way around. We did say that we would fish together for a few hrs before the end of the day. We started near the weir, using cheese paste and bouncing it around the pool. Nothing not a touch. We moved to the tail end of the pool and David missed a delicate bite from a chub. We moved a little further down and he didn't let the next opportunity go. He hooked a good fighting chub.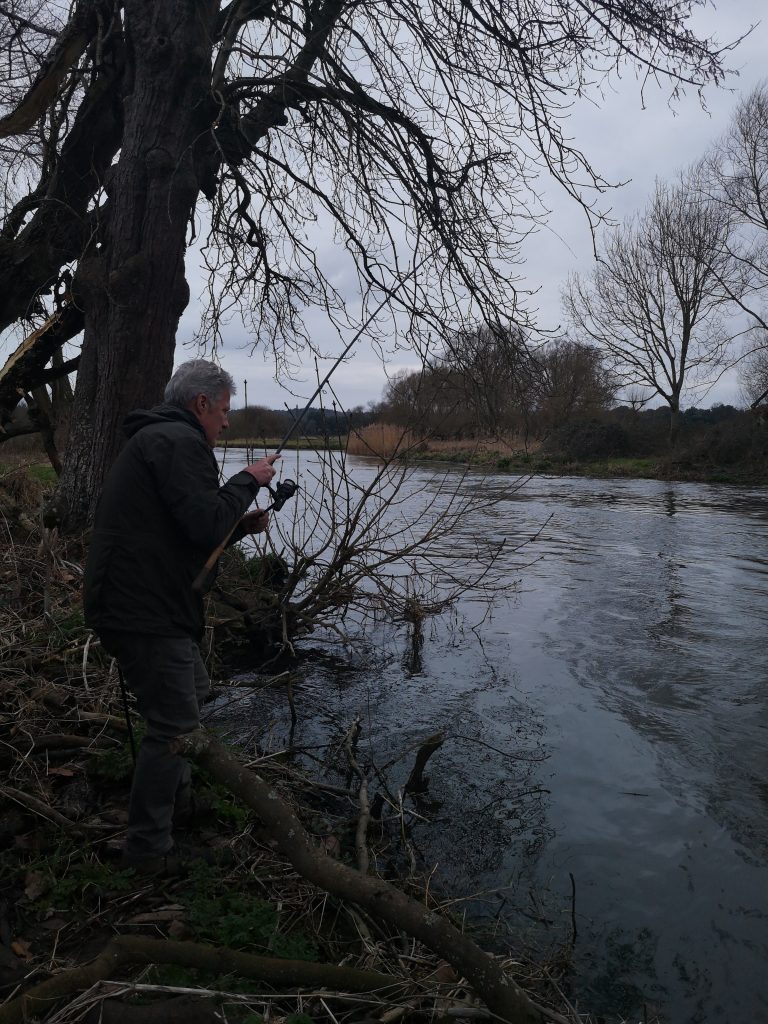 He played the chub really well in the strong current and eventually I netted it for him. I recognised the fish as one both Andy (you should have been here yesterday ) Cowley and I had caught before. It's 23 inches long and resembles an eel than a chub. Huge head and eyes and obviously a huge fish in the past.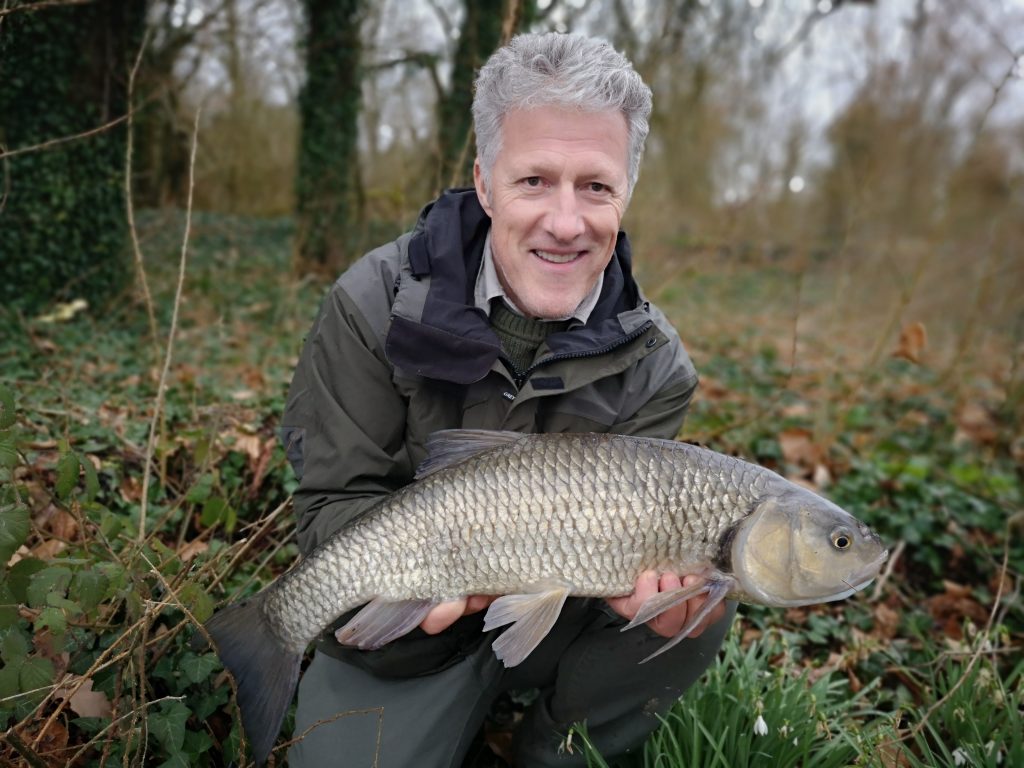 David we well pleased with this and no blanking. We moved down to another bend after a long straight. Normally there are plenty of good size chub. He cast out and set the rod on the ground waiting for the tip to bounce around. Well it took about 15 minutes before it did. It looked a good chub too. Then disaster the line snapped, the clutch was working on the reel so it must have been a flaw in the line. Sure enough I could snap the line easily for the first 2 ft. Not Davids fault for sure but disappointed. We moved around a little however with the river season coming to an end it was very busy.
We settled in our last swim of the day where there are a good few chub and you can see them roll as dusk approaches. We didn't see any rolling but David had one bite and landed a lovely looking chub of 5lbs 1oz.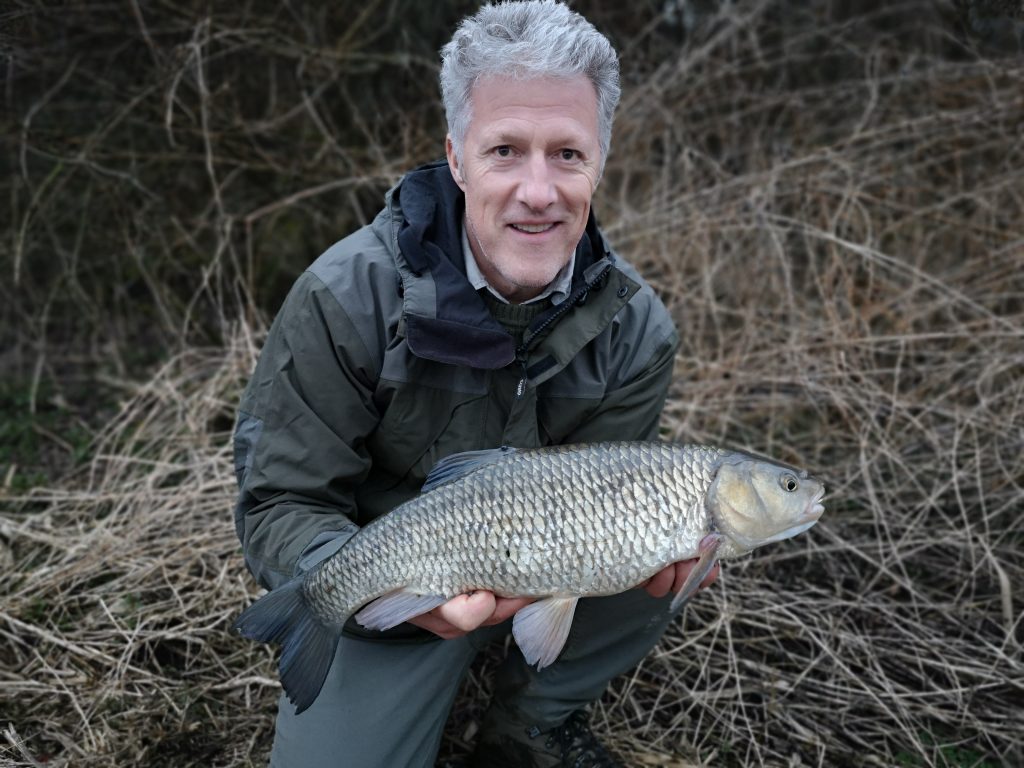 Another great result. It was interesting David had read the fishing had gone backwards on the estate. This is far from true the fishing is improving year on year. It doesn't give it's gems up easily but when it does there is reason to celebrate. Two 5lb plus chub on your first visit is very good. Welcome David to best fishing in England.