Andy and Roger barbel fishing on the river Wye plus some pike from Chew
Roger had kindly taken me fishing the last few years on Blagdon and Chew Valley fly fishing for trout.
He used to be a very good coarse fisherman before he changed to fly fishing 30 years before. So on my suggestion of a barbel fishing session on the river Wye he couldn't wait to for the date to come.
He hadn't caught a barbel before so I hoped he would succeed. My mate Andy (you should have been here yesterday) Cowley would also be joining us.
So Andy got to my place very early in the morning after a day afloat on Chew. Andy had a couple of low doubles while I had a couple of jacks the day before.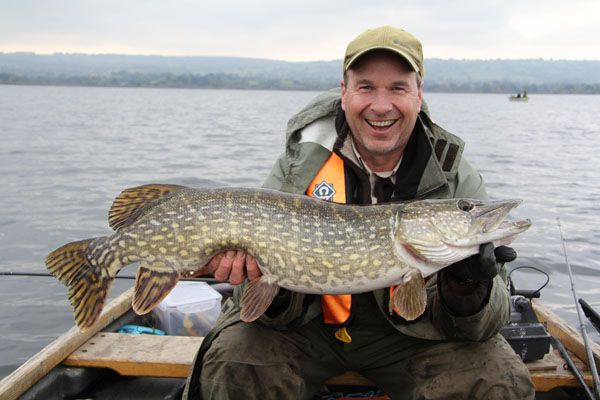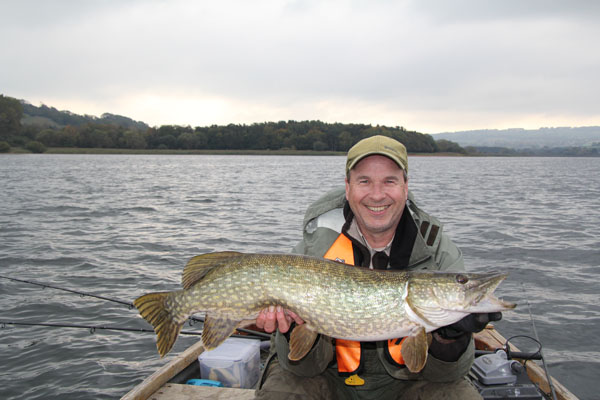 We then picked Roger up on the way to the river Wye.
It didn't take long before Roger caught his first barbel. The bait was the normal West Country barbel slick ground bait and their elips pellets. The fish not being very big however Roger couldn't get over the fight from one of about 5lbs.
The fishing wasn't easy however Roger had a good few more and Andy had one or two.
It was an excellent day weather wise too mild and in the high teens in temperature.
Roger ended the day with a 9lb barbel and Andy with his largest being just under 8lbs.